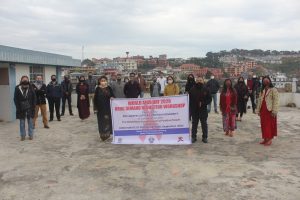 The Red Ribbon Club of MLCU in collaboration with the Meghalaya State Network of Positive People (MSNP) organised a workshop cum seminar on drug demand reduction on the 27th November 2020. The Nodal Officer, Red Ribbon Club, MLCU stated that the workshop is an advance commemoration of World Aids Day and also marks the 4-year journey of the Red Ribbon Club of MLCU. She also talked about the 90:90:90 project, an ambitious target to help people living with HIV by ensuring that by 2020, 90% of people living with HIV will know their HIV status, 90% of those diagnosed will receive sustained antiretroviral therapy and 90% of those receiving ART will have viral suppression. Special emphasis was also laid on the theme of this year's World Aids Day, "Ending the HIV/AIDS epidemic: Resilience and Impact."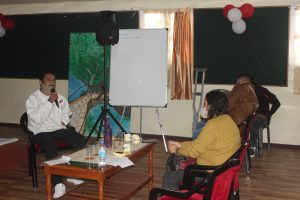 The session started with a presentation on HIV/AIDS and mental health by a faculty of the Department of Psychology, MLCU. It was highlighted that treatment for HIV should be integrated with mental health caregiving as the stigma that people living with HIV encounter often causes mental health issues such as depression, adoption of high-risk lifestyles and so on. The mental health care should be diversified and tailored to specific target groups.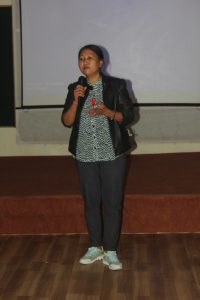 The workshop on drug demand reduction was led by a representative of MSNP who spoke broadly about the strategies of reducing drug demand such as demand reduction via awareness programs, supply reduction with the efforts of government and other enforcement agencies, and harm reduction with the help of drug substitution therapies. It was also emphasised that for all this to be effective, an open-minded approach is key.
The challenges of delivering effective caregiving to people who need it most was also brought up. The resource persons spoke broadly about the discriminating and stigmatising mindset of people that most often stands in the way of people living with HIV getting the treatment they deserve. 'We are discriminated not only at home by our families but in certain medical facilities and even in religious institutions. The only way we can achieve anything is if people develop empathy, acceptance and support', stated the resource person.