Foreign Students Admission
In catering to the educational needs of foreign students, the University's Foreign student's Policy serves as a complete guide for foreign students through the whole admission process; from course and visa application to registration and processing fees. It covers the process of registration with other governmental offices/departments to fulfil the necessary official requirement as part of the University's admission procedure. It also includes guidelines pertaining to the transfer of one course to another. The policy is framed in a step by step manner so as to help foreign students during the time of admission to the University.
For Foreign Students Admission payment
Swift Code           : FDRL INBBIBD
MICR Code          : 793049002
Federal Bank Ltd. Shillong Branch
Account Name : Martin Luther Christian University
Account Number : 11905500002834
IFS Code : FDRL0001190
This will be applicable only for the Application fee, 1st installment fee, Entrance fee(PhD)
Department of Social Work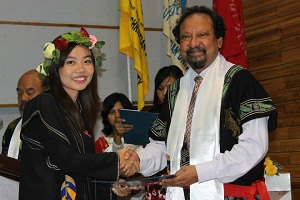 My name is Byar Myar Gay. I'm from Myanmar. I got an opportunity to pursue my Bachelor's degree from Martin Luther Christian University, Shillong, Meghalaya, India. I am very proud to become one of the Alumni of Martin Luther Christian University. I graduated in 2013 with the degree in Bachelors of Social Work. MLCU helped me to become a professional social worker not only in the field of Social Work but in other professional fields as well. Through the course, I gained confidence and skills to work with many organizations including the business sector. I worked with the International company called Telenor Myanmar in Myanmar. MLCU Bachelor's degree has helped me to pursue my masters degree in the best universities in the Philippines and Costa Rica . I will never forget about MLCU, because of MLCU, Im able to stand high till now. Thank you so much MLCU for giving me a good foundation. I'm proud to carry MLCU image with me wherever I go. I am hoping and dreaming to do my Ph.D. at MLCU in the near future.
Activist,
Myanmar Peace Progress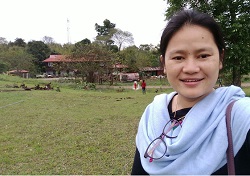 My name is Janoi Htingnan. I completed my Masters in Counselling Psychology from Martin Luther Christian University.  My experience in MLCU has been unforgettable. It was a friendly atmosphere in our counseling psychology department. As a foreign student, at first I felt reluctant but because of some teachers and my dear classmates I felt extremely welcomed. The instructors and my friends were always available whenever I needed them with open arms. Particularly, I met different people from different cultures and learned a lot from them. It has been a great opportunity to study at MLCU. Thank you all respectful teachers, staffs and my dear friend.
Assistant Director,
Christian Education Department Shatapru,
Myitkyina Kachin State, Myanmar.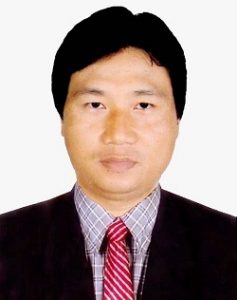 I am Jerry Rual Thang LianBuiting from Rowangchari, Bandarban, Bangladesh. As an international student in the Martin Luther Christian University (MLCU), Shillong, who had done his two-year Master of Arts in Environment and Social Development (MAESD 2014-2016) from the Department of Environment and Traditional Ecosystems ,I would say,it's the best place to pursue higher studies. MLCU nurtured the talent in me and helped me to articulate my views about the world notwithstanding the impetus for future growth and development. MLCU is known for its excellencein education and the values that it inculcates among its students. The University helped me to develop my personality and professional acumen. The well qualified and experienced faculty promotes personal, spiritual & academic growth of the students and makes sure every class is fun, educational and interactive. The curriculum and pedagogy are framed to help the students acquire the required knowledge & skills. MLCU offers cosmopolitan environment and allows diverse cultures to flourish. If one is interested in a career in Environment, then MLCU is the best place to pursue it.
Principal (In-charge)
Rowangchari College
Rowangchari, Bandarban, Bangladesh