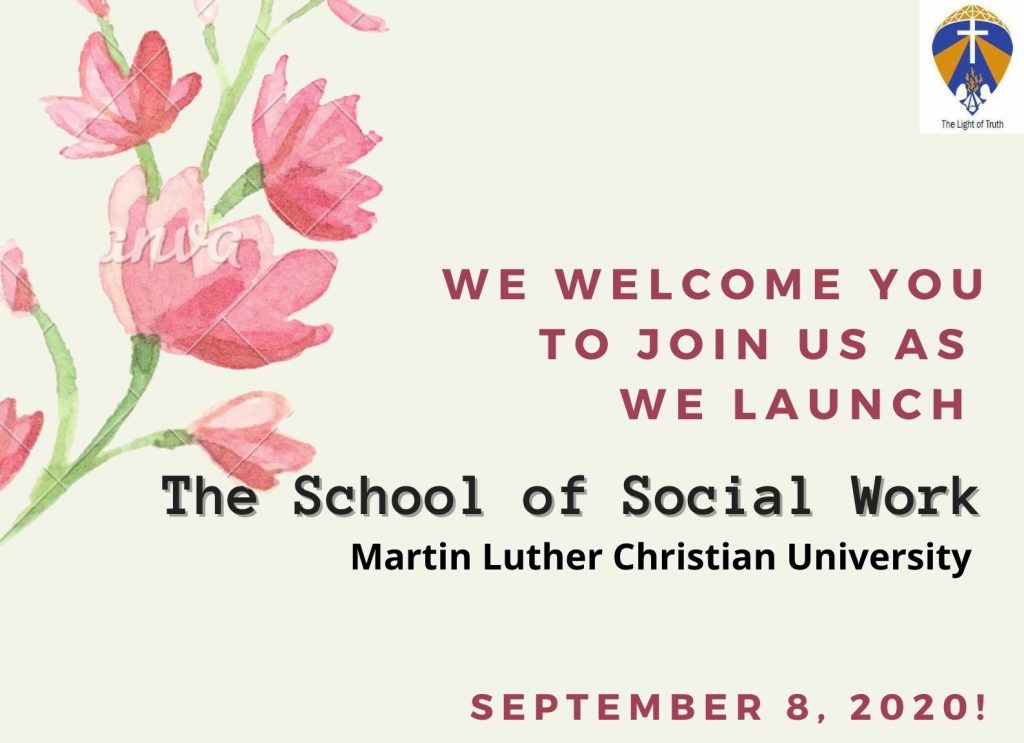 The current social and academic climate has brought to the fore the need to adapt to new changes and development in terms of teaching-learning processes, curriculum, and the social determinants of health. With this vision and objective, Martin Luther Christian University today launched the School of Social Work through a virtual launch ceremony.
The School will comprise of four Departments- Department of Public Health, Department of Family and Child Studies, Department of Community Development, and the Department of Mental Health and Well-Being. These Departments will offer specialisations in public health, family child studies, community development and medical psychiatry in social work to postgraduate students. This also marks the establishment of Iateilang, a center for social research, action and development which has been established to enable the School to conduct research with the aim of contributing to the development of the state and region. One of the first research works of the centre will be a project with NESFAS on land and landlessness in Meghalaya and Nagaland. This year, the School aims to work directly with families, adolescents and children in an urban poor settlement in Shillong in a collaborative effort with Faith Foundation, Voluntary Health Association of Meghalaya and REACH Shillong Ministries. "This is not an administrative expansion but a challenge to review our achievements while renewing our vision", states Dr Melari Nongrum, Dean, School of Social Work, while narrating the way forward for the School.
Speaking during the ceremony, Miriam Samuel, HoD, Department of Social Work, Madras Christian College, congratulated the University for taking this initiative in a profession that is relatively new in India. She also lauded the University for being the third in North East to offer social work education through a vibrant curriculum. "Even today, we are still fighting for our rights and recognition and are looking for a council that will accredit social work. But in the midst of all this, it is nice to see institutions such as yours forging ahead and establishing it as a profession at a time when the demand for social workers is growing in the country as is evident from the fact that social work has emerged in the forefront during this pandemic", she further stated.
Shanon Donna Massar, Founder and Director, Faith Foundation, while narrating her experiences with the students of Social Work, MLCU recalls, "I have been associated with the University for the past few years and I saw that the students of MLCU are excellent in the field and the University has set the bar really high in preparing the students for the field and work-life."