Founding Chancellor's Message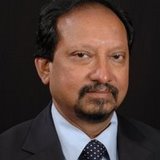 (Late) Dr KM Shyamprasad
The Founding Chancellor
The Church in India played a significant role in establishing educational institutions- from elementary to higher education- and had a leadership position in India till about 50 years back. During the last half a century we have barely managed to retain and maintain the institutions run by the Church. In the North East India almost total lack of higher educational opportunities has left the youth disillusioned and the states underdeveloped. Early last year some Christian leaders concerned with lack of development of Christian higher educational institutions felt the need for a Christian University
A University in India can be established under the UGC Act either by the Central Government or the State Government. The Lutheran Church had explored this possibility in other states and discovered that most governments were not encouraging to this concept of a private university. When a group of us met here with the leaders of the Khasi Jaintia Presbyterian Assembly we found common understanding and within a short time signed a MOU between KJPA and NLHMB of UELCI to put all our resources together and to start the University. It was decided to name the University after Martin Luther who was both the father of the protestant movement and also the force behind the establishment of educational institutions in the 16th century.
Since then there was a rapid turn of events and the leaders of the KJPA worked in a miraculous way to have the MLCU Act passed by the legislative assembly of the Meghalaya State. The act was passed in April and notified with the approval of the Governor on July.
Role of University in development
Earth summit in 1992 at Rio de Janeiro identified education as a key force central to the processes of sustainable development. There is a need for education in all its forms to seriously engage itself in the process of development. Education should lead to development of the individual- a quantum increase in skills capabilities and knowledge. The individual should also develop respect for the community living around him, and strive for ecological integrity. The framework of education should include appreciation of social and economic justice, non-violence and peace.
We will respect scholarly rules and endeavor to set the highest standards in higher education, we will not leave the focus on sustainability- a term that arises in response to a potential environmental and human disaster. However we cannot separate ourselves from that other great concept or word of our time, 'globalization'. Our graduates will have the capacity to cope with the realities of the 21st century.
Since the Earth Summit 1992, there have been a series of summits and international meets on the need for a paradigm shift in higher education from the traditional concept. We hope to learn from this enormous knowledge that is available to us and develop a unique University. In its endeavor to be different from the traditional universities MLCU will pay great attention development of skills and enterprise among the graduates of the university along with education on the need for moral values and a sense of stewardship towards the community of living and world at large.
We will participate with educational systems world wide towards developing "global citizens" .