CONGRATULATIONS GRADUATES
CUET not applicable for the year 2022-2023
Admission closed for Undergraduate and Diploma courses
Admission as per the LATE Admission Policy
Lariti International Centre for Performing Arts and Culture, Shillong
Congratulations Graduates
CUET not applicable for the year 2022-2023
International Collaboration
Ever Constant in our Strive
This monograph is to provide the readers with a logical, feasible, essential learning experience to
organise and promote an entrepreneurship development programme for Persons with Disabilities (PwDs) in Indian settings.
Check Out
It deals with themes ranging from the changing social structures and their impact on women; health, education and environment; survival,balance and
positivity; LGBTQIA+ individuals and community;declarations, statements and acts with additional material for students and researchers of social issues.
Check Out
This is a monograph about Dr Johnny and Mercy Omen, a couple working
in Bissamcuttack, Odisha. The book details the various initiatives that the
couple introduced in the community of Bissamcuttack.
Check Out
In the Shadows is a study on the children of urban poor households of Shillong and the effect that the adverse conditions that they are inevitably subjected to have on them.
Check Out
It is the outpouring of thoughts, ideas and analysis from a woman activist and writer whose reportage and commentary has emerged from the heartbeat of tribal grassroots and the ground zero of political and social activity.
Check Out
Need help? Feel free to contact us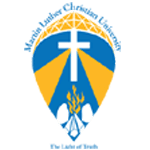 Front Desk: +913642535437
MLCU Office: +919233519538
Accounts/ Fees: +913642535420
Counsellor: +919863594249 / +919362703349
Career Counsellor: +919774968855
Admissions : +919233519538 / +916033182102
Covid-19 Officer in Charge:
Mr Allan P Nongkynrih [ 9774139096 ]
Covid 19 Nurse in Charge:
Ms Dainesha Kharbteng [ 8575688914 ]