As the university is growing in strength and gaining prominence especially in the area of research, the need for consolidation and initiation of publication is of utmost importance. The Centre for Publication aims to publish research in books which could be directed to an academic audience or the general public.
The main objective of the Centre for Publications is to publish in-house publications such as conference materials and proceedings, annual reports, university journals, doctoral theses, students' year books, textbooks, reference works and other related items.
Publication of manuscripts written and prepared by faculty and other authors in the state or region may also be carried out.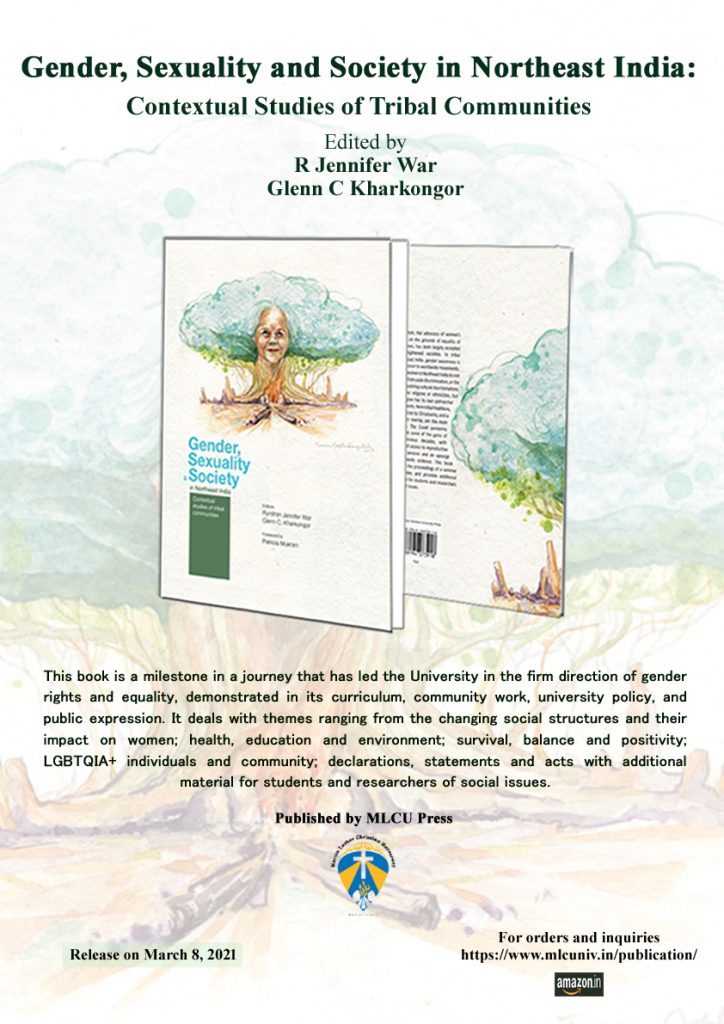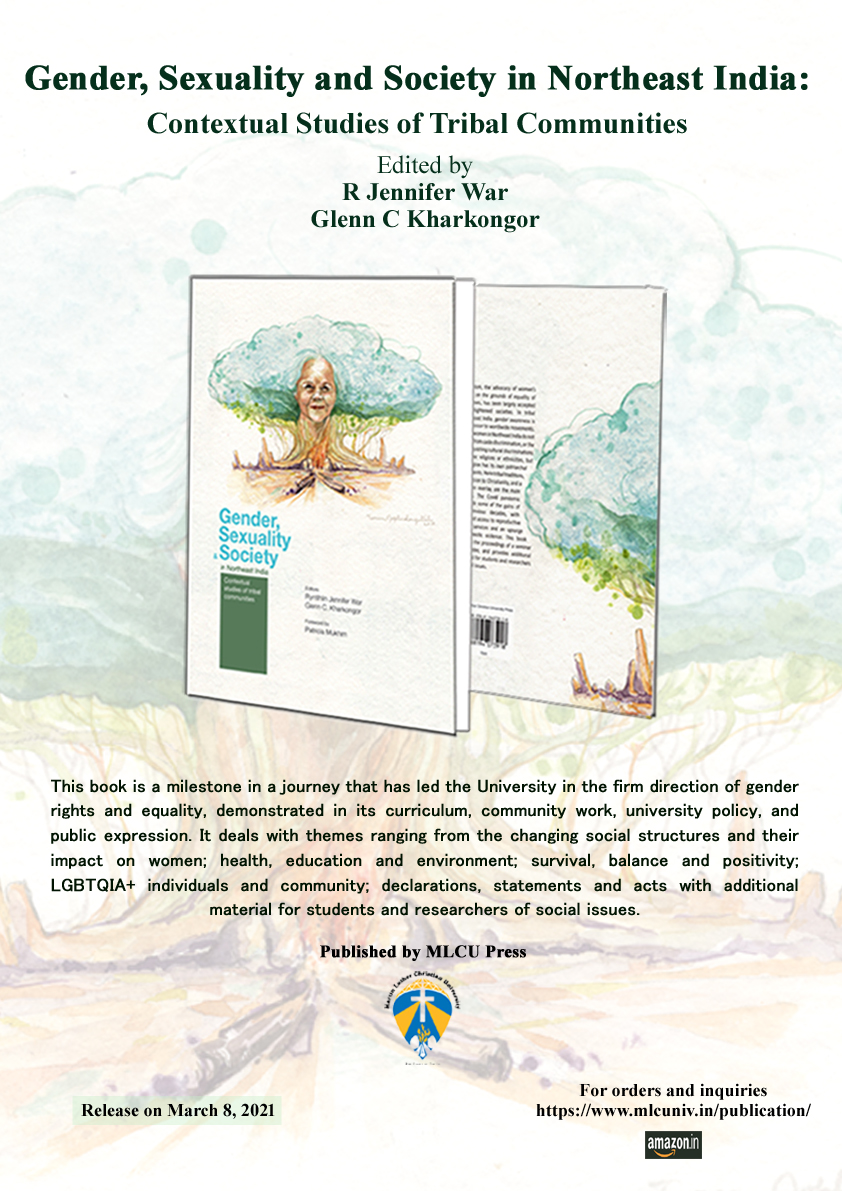 Gender Sexuality and Society in Northeast India
Edited by Dr. Rynthlin Jenifer War and Dr. Glenn C Kharkongor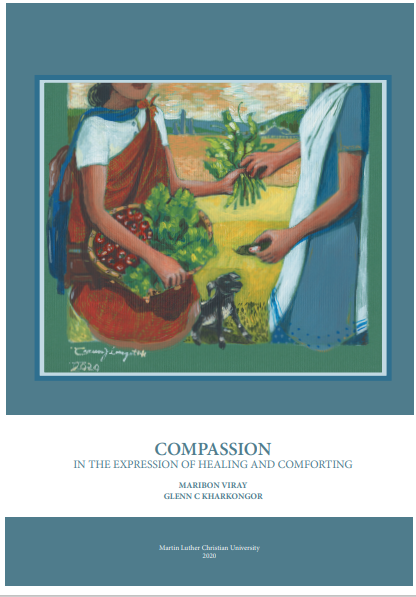 Message from the Vice Chancellor
The unprecedented COVID-19 pandemic has impacted everyone's life in several ways. At MLCU, our faculty, staff and students had to quickly move all the classes online and that has enabled the timely and successful completion of academic semesters. In our own little way, this has been a remarkable achievement for the entire MLCU family. However, even in this pandemic era, true to MLCU's core values, our faculty continue to think beyond the obstacles and look at the larger interests of society. This is evident from the recently published Compassion – In the expression of Healing and Comforting, a monograph by Dr Maribon Viray and Dr Glenn C Kharkongor. The monograph is an account of the personal experiences of the authors born out of their desire to tell their hearts and minds to the larger society that we live in. Compassion – one of the unique human and tribal values is rapidly eroding in the various social transformation that we are witnessing in the tribal society of Northeast India. This, thus, renders the monograph timely not only for personal reflection and growth but also as an instrument for resurrecting this important value in everyone. On behalf of Martin Luther Christian University, Shillong, I would like to congratulate Dr Maribon Viray and Dr. Glenn C. Kharkongor for their hard work and wish that this contribution of theirs, that reflects MLCU's endeavour of engagement with the society, will have far reaching impacts.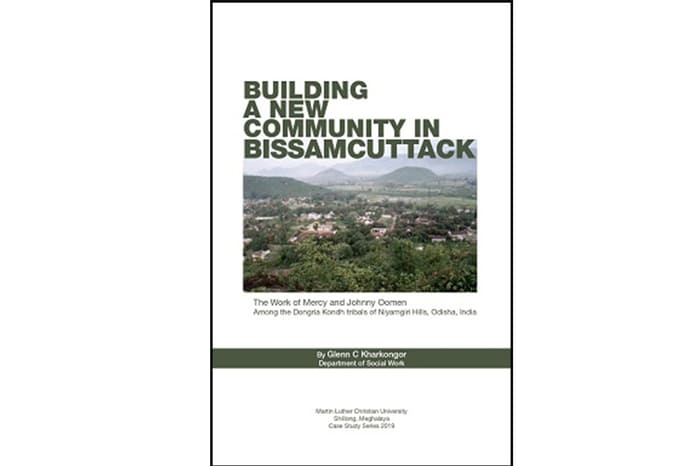 Building a New Community in Bissamcuttack
By Dr. Glenn C Kharkongor
Available at: Cambridge Book Depot, Urban Parking-cum-Shopping Complex, Police Bazaar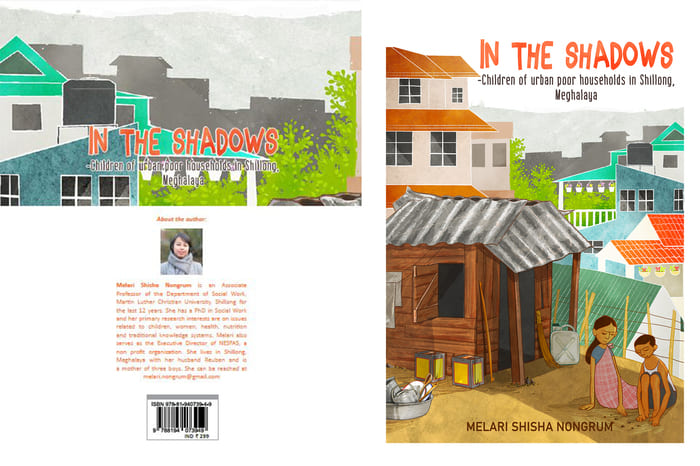 Available at: National Book Agency, O.B. Shopping Mall, Police Bazaar & Cambridge Book Depot, Urban Parking-cum-Shopping Complex, Police Bazaar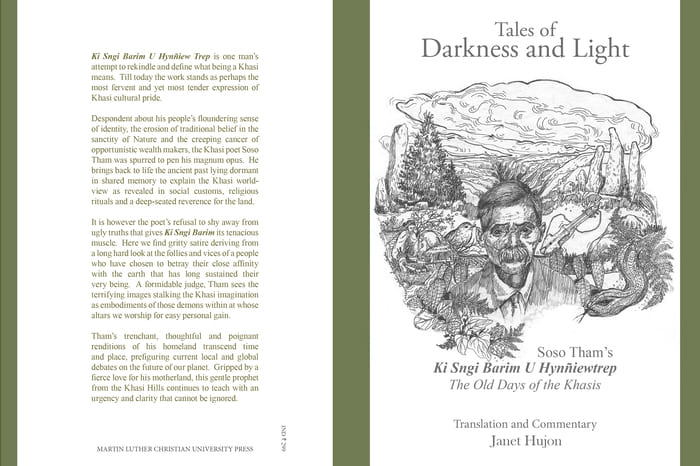 Tales of Darkness & Light
Available at: Cambridge Book Depot, Urban Parking-cum-Shopping Complex, Police Bazaar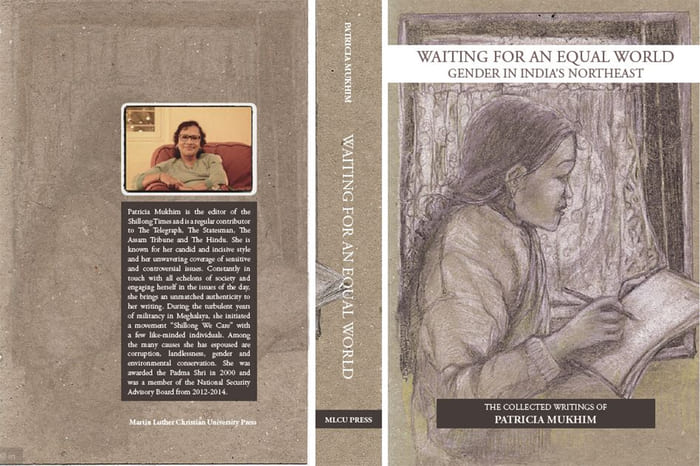 Waiting for an Equal World: Gender in India's North East
Available at: Cambridge Book Depot, Urban Parking-cum-Shopping Complex, Police Bazaar