The Research Office of Martin Luther Christian University, Shillong in collaboration with the Department of Psychology, Allied Health Sciences, and Bansara Eye Care for the first time organised a two-day free Medical cum Mental Health Camps in Umsawmat vllage, Mawphlang Block on the 18th November 2019 and in Mawbeh village, Pynursla Block on the 20th November 2019. These initiatives are the closing activities of the project on  "Applying principles of community based participatory.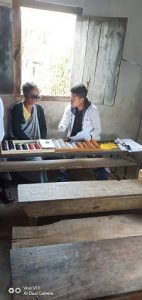 Two medical doctors, one Psychiatrist and five Optometrists were made available to attend to the people who came for the free check-ups in the two camps. research (CBPR)  in developing a community mental health program (CMHP) in Meghalaya" funded by the Indian Council of Medical Research (ICMR), New Delhi.
As part of their experiential learning, students from the Department of Allied Health Sciences conducted tests including Blood Pressure, temperature, height and weight measurements besides others. The students from the Department of Psychology also conducted a Role play to generate awareness on mental health.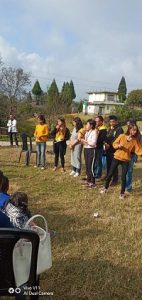 On the first day, the 18th of November 2019, a total of 63 people came for check-up and medicines in Umsawmat village.
On the second day, November 20, 2019 a total of 186 people came for the check-up and medicines in Mawbeh village.