North East Network had, through a Memorandum of Understanding, partnered with Martin Luther Christian University in working towards enhancing the skills of Outreach Workers on basic counselling. This was effected by a course in basic counselling that commenced in May and was completed in July, 2019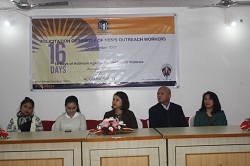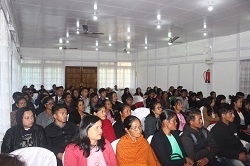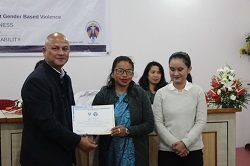 Post the completion of the Basic Counselling Course, North East Network in collaboration with Martin Luther Christian University organised a felicitation ceremony for the Outreach Workers and NEN team who have completed the course. The felicitation was held on the 29th of November, 2019 at Eldorado Hall, Dhanketi. In this felicitation, 9 outreach workers were felicitated and given certificates.
A representative of NEN also spoke broadly about the project that involves working with victims of domestic violence. She stated that the project is carried out in coordination with governmental agencies as well as the local women bodies of various localities. Awareness programmes are also held from time to time in various educational institutions. She also expressed her gratitude to MLCU for offering the counseling course that equipped the outreach wokers with the necessary counselling skills.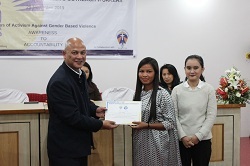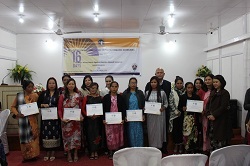 I am very grateful for this great honour that is bestowed on us and especially for the skills that have been taught to us. In our work from here on, we can work in an empowered manner and will be putting our acquired skills to good use, said Smti. L. Nonglait, one of the felicitated outreach workers.