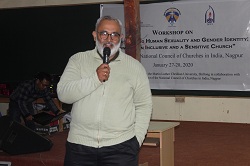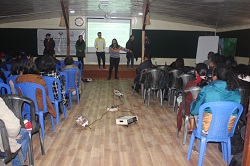 MLCU in collaboration with the Esha Project of National Council of Churches in India, Nagpur organised a two day program on "Understanding Human Sexuality and Gender Identity: Towards an inclusive and sensitive Church" on January 27 & 28, 2020 at its premises. The programme was attended by the faculty and staff of MLCU as well as representatives from North East Network, Lamjingshai and Faith Foundation.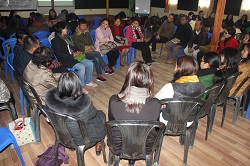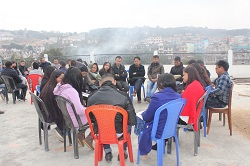 The main objectives of the programme are to generate awareness on the gender spectrum and to convey a Christian and Bible-centered approach to gender. The facilitators of the programme were Fr. Thomas Ninan, General Coordinator, ESHA; Magdalene Jeyarathinam, Director, Indian Institute of Psychodrama, Chennai; Romal Laishram, Editor, Provoke Lifestyle Magazine and founder, Queer Arts Movement India and Dr. Brightstar Syiemlieh, Principal, John Roberts Theological Seminary, Shillong. Throughout the two days, gender and human sexuality were examined both from the scientific and biblical point of view. Emphasis was laid on the divine concept of the humans being made in the Image of the Divine making it an empowering notion for the marginalized.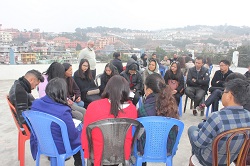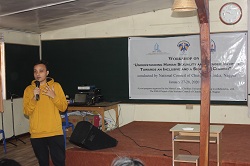 The need to learn more about these issues was also voiced as at present the awareness of them is low at various spheres of society including the church. There is also a need to create a space where the unnecessary taboo associated with issues like sexuality and gender is removed and they can be discussed comfortably. An urgent need was also felt to impart proper sex education to children at home and in educational institutions to prevent them from getting misinformation from other sources like the Internet. Besides these, there should also be a sensitization for all in order to abolish the stigma and prejudice that marginalized members of society have to continually suffer thereby generating an atmosphere of love and mutual respect. Policies, educational curriculum, research and infrastructural facilities that are friendly towards the LGBTQIA+ community also need to be put in place.
All these discussion were accompanied with evaluations of various biblical passages pertaining to these issues and the relational understanding of their authority in the modern social context. There were also testimonies from members of the LGBTQIA+ community.